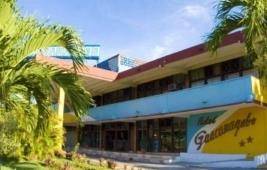 Guacanayabo Granma Nature
Guacanayabo Hotel has a true lookout by the sea that benefits from its privileged location in the city of Manzanillo, in eastern Granma province, which is marked by its beautiful bay and local traditions related to its waters. The hotel offers 112 air-conditioned…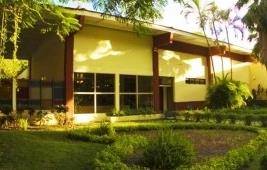 Villa Islazul Bayamo represents good value for anyone exploring eastern Cuba & provides the opportunity to mingle with local people, away from the main towns & cities. Villa Bayamo is a budget hotel with limited facilities, though guests will…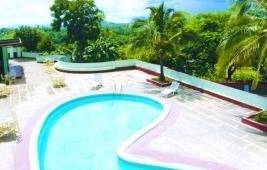 Balcon de la Sierra Granma Nature
Hotel Islazul Balcon de la Sierra is attractive facility that offers visitors a holiday in the midst of the penetrating greenness and fragrance of the Sierra Maestra, Cuba's most important mountain range. It is a typical Cuban hotel, distinguished…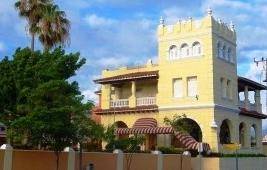 Looking like a small colonial-style palace, it stands out in Varadero given its special grace and the elegant shape of its walls. Marked by modernity and defined by aspects of other eras, from which it takes its quarried-stone exterior walls veneer and…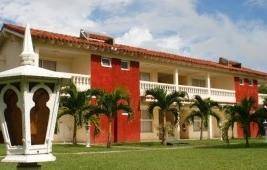 Los Laureles Sancti Spiritus Nature
This friendly, intimate hotel is on the edge of the city. Its decor, in which natural elements blend harmoniously, makes it very attractive. Share its many day and evening recreational offers with friends in an informal atmosphere. It, too, offers trips…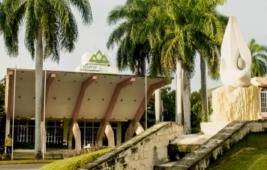 Sierra Maestra Granma Nature
Hotel Islazul Sierra Maestra, previously known as Hotel Carrusel Sierra Maestra is located in the very heart of Bayamo, one of the earliest villages founded in Cuba and declared a National Monument. For its proximity to museums, this hotel is ideal for…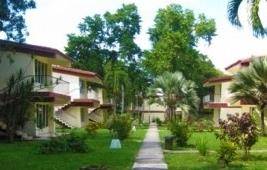 Villa San Jose del Lago Sancti Spiritus Nature
Lush flora and varied fauna species found in the Guamuhaya mountain range, central Cuba, an area full of natural treasures, an exceptional climate and many endemic species, are the basis of the region's tourist potential. Considered one of the…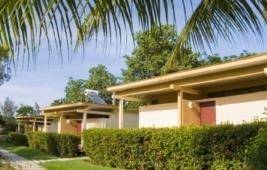 Villa El Bosque Holguin City
On the outskirts of the city; this villa offers you personalized service, really good food and a chance to get a complete rest in its inviting rooms. During the day, choose among scores of recreational options and participation games. Evenings are filled…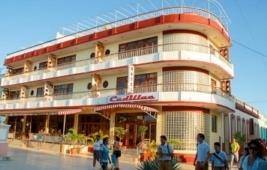 The historic Cadillac Hotel was rescued and re-opened in late 2008, after languishing and idle for decades. Great care has been taken to restore it to its orginal state and with period style fixtures, fittings and furniture. It is a significant triumph…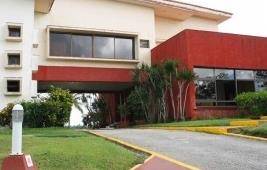 Rancho Hatuey Sancti Spiritus Nature
Villa Rancho Hatuey is situated at the entrance of the city of Sancti Spiritus, in a natural, reassuring environment, Rancho Hatuey is surrounded by beautiful, forested hills. Here you will find a buffet restaurant with good choice and standard. The…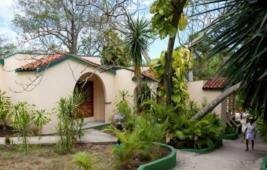 Mirador de Mayabe Holguin Nature
On the outskirts of the city of Holguín, on top of a hill, is the Mirador de Mayabe (Mayabe Lookout), from where you can see the extensive valley of the same name that surrounds the city and where you can meet a very simpatico and popular character:…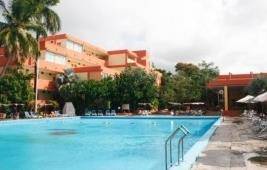 Located not far from downtown section of the city, in a quiet green area. Holguin City's squares are many and grand; and are charming, peaceful and buzzing depending on the time, and day of the week. It seems too that hardly a week goes by without…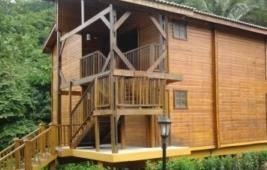 Villa Santo Domingo Granma Nature
Villa Santo Domingo is girded by the Sierra Maestra Mountains, where you'll find excellent trails for observing the flora and fauna typical of the region. Explore along the banks of the Yara River or climb Turquino Peak, the highest mountain in…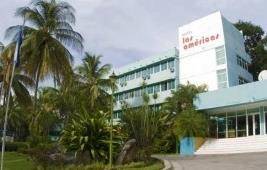 Las Americas Santiago de Cuba City
Built in 1975, and located a few minutes walk from the city's historic center, this is the best hotel value in the city. Hotel Las Americas facilities include a large swimming pool, disco, two restaurants and a bar.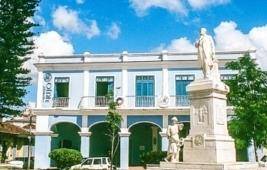 El Rijo Sancti Spiritus City
The lovely neo-classical three star Hotel del Rijo was formerly the residence of the renowned and illustrious doctor Don Rudesindo García Rijo in 1818, after whom it is named. It's located on the tiny Plazuela Honorato del Castillo looks…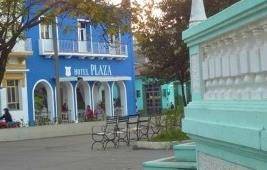 Hotel Plaza Sancti Spiritus Sancti Spiritus City
Hotel Islazul Plaza Sancti Spiritus stands in the old quarter of Sancti Spirtius City, near Trinidad. This hotel is perfect for those who would like to explore this wonderful city, discover its traditions, customs and life of local people. Plaza Hotel…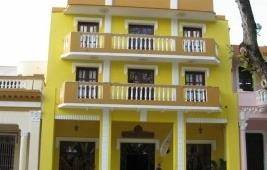 The Royalton hotel, built in the '40s, is right in the heart of the historical centre of Bayamo city. Returning guests testify to the winning combination of its pleasant rooms and excellent cooking. The town of Bayamo, founded in 1513 by the Adelantado…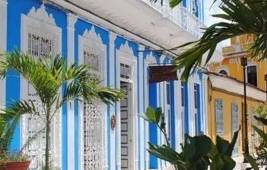 Don Florencio Sancti Spiritus City
Hotel Islazul Don Florencio is a small & charming hotel located in the centre of Sancti Spiritus. This mansion, which belonged to Don Florencio Méndez, has recently been restored to its former colonial glory & it is ideal for travellers…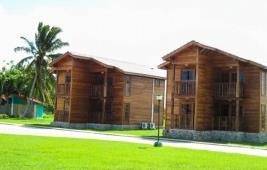 Villa Don Lino Holguin Beach
Surrounded by a reassuring ambiance, Islazul Villa Don Lino offers the visitor all the appropriate conditions to enjoy a pleasant stay. The Don Lino Hotel possesses a beach 280 meters long & 50 meters wide. Don Lino has become famous as The Great…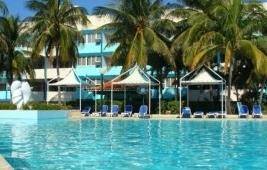 Mar del Sur Varadero Beach
Large but friendly, embracing a familiar but intimate concept of itself, this is a well conceived complex to enjoy the countless attractions of Varadero beach. It is a hotel that pleases its guests with the cheerful treatment and personalized attention…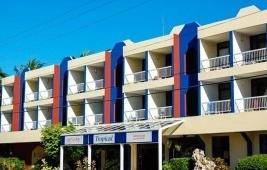 Club Tropical Varadero Beach
If you are a beach lover looking for an inexpensive all-inclusive hotel on a great beach, with the opportunity to explore other bars & restaurants outside the complex, then look no further than Club Tropical. The hotel is set on one of Cuba's…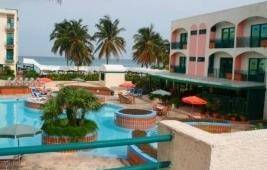 Hotel Los Delfines is in the center of the Varadero hotel area, on the beach. Is one of the historical hotels in the resort city. It has a long-standing and deeply rooted culture of ensuring that its guests are extended a warm welcome. It is located…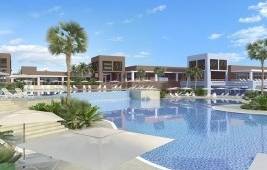 Grand Aston Cayo Las Brujas Beach Resort & Spa Book Now Cayo Santa Maria Beach
Grand Aston Cayo Las Brujas Beach Resort & Spa is a brand new 5 stars all-inclusive located right on the stunning beaches of Cayo Las Brujas.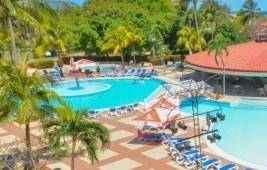 Be Live Experience Varadero Book Now Varadero Beach
The Be Live Experience Varadero is an All Inclusive Hotel in Varadero which offers exclusive services to travellers looking for an unbeatable location, in front of a stunning beach of crystal clear waters and white fine sand. Enviable weather, personalised…
Muthu Playa Varadero Varadero Beach
Located just 7 km from downtown Varadero on the seafront and next to the Dolphinarium, this hotel has two separate buildings built around two inter-connected swimming pools. It's a modern concept rendered tropical by lush, landscaped gardens throughout…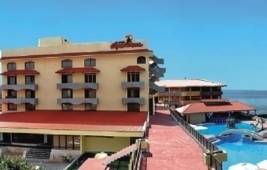 Be Live Havana City Copacabana Book Now Havana City
Hotel Be Live Havana City Copacabana is open to the sea, right on the Atlantic; an establishment with a nautical flavour; but located right in the middle of the town of Havana. Since 1957, the Copacabana has been part of the exclusive Miramar district…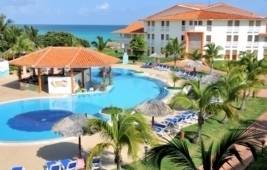 SIRENIS TROPICAL VARADERO Book Now Varadero Beach
An ideal resort for the sun and beach lovers, for being located in the heart of an amazing natural beauty zone, surrounded by 3 different beach areas. Each of which has a pool area associated which makes it a unique resort in Varadero. Rooms: 534 Doubles,…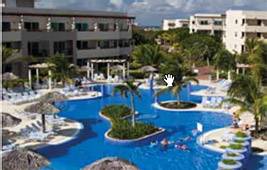 Be Live Collection Cayo Santa Maria Cayo Santa Maria Beach
The Be Live Collection Cayo Santa Maria Resort is an all-inclusive, five-star establishment with excellent rooms in villa style and all the luxuries of a truly idyllic hotel set in front of a white sand beach. It has two swimming pool areas, six restaurants…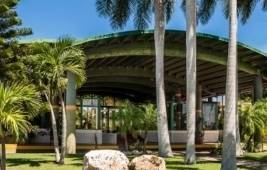 Be Live Experience Turquesa Varadero Beach
The Hotel Be Live Experience Turquesa is a 4-star All Inclusive hotel, surrounded by palm trees and tropical vegetation. Recently refurbished, the complex is set in a garden area that leads to the spectacular Varadero Beach. It is ideal for couples or…
Skedio, S.L. CIF: B66173931. # Travel Agency Licence: GC-3667 © 2022 Enjoytravel Corporate, All rights reserved