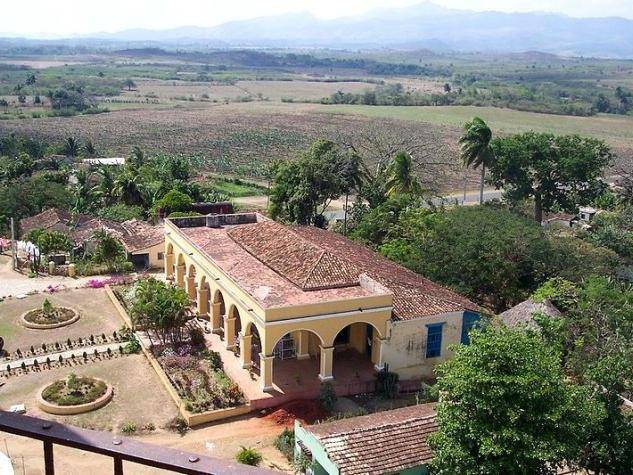 Carretera Trinidad/ Sancti Spiritus, km 5, Finca Loma del Puerto, Trinidad
Sugar factories "Valle de los Ingenios"
The Valle de los Ingenios, declared World Heritage since 1988, is located about 12 km outside of Trinidad and has been around since the 17th century.  This fertile agricultural land was cultivated and developed into one of the major sugar producing areas of Cuba, helping Trinidad to become one of the richest cities on the Caribbean island. At the top of the "Torre Manacas-Iznaga" (built at the beginning of the 19th century), you can get an overview of the valley. This 45 meter-high structure is equipped with a bell tower that was used to oversee the thousands of slaves working on the sugar plantations.