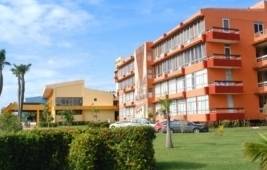 Club Amigo Atlantico Guardalavaca Guardalavaca Beach
The Club Amigo Atlántico-Guardalavaca Hotel, located in Guardalavaca Beach, in eastern Holguín province, provides guests with a wide range of recreational options. The All-Inclusive establishment is 62 kilometers from Holguín's…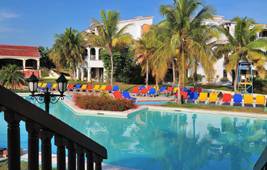 Brisas Guardalavaca Book Now Guardalavaca Beach
Brisas Guardalavaca Hotel is part of Brisas Brand, 4 stars all inclusive resorts of Cubanacan Hotels, located on one of the most beautiful beaches in Cuba: Guardalavaca, in Holguin Province, where Christopher Columbus pronounce his unforgettable word:…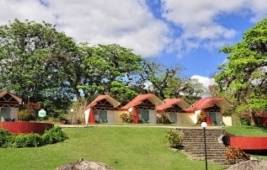 Villa Soroa Pinar del Rio Nature
If you want a holiday where you can relax and enjoy Cuba's wonderful flora and fauna you should try Horizontes Villa Soroa hotel, particularly if you are a keen bird-watcher. Located in the western Sierra del Rosario Mountains over 600 feet above…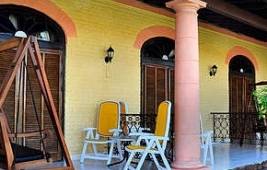 La Ermita Pinar del Rio Nature
You know you're in for a visual treat as you snake uphill to this three-star hotel perched on the precipice of a mogote (limestone hillock) with dramatic vistas across the Valle de Viñales. Designed in neo-colonial fashion, La Ermita…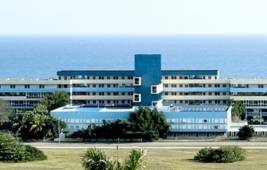 MarAzul Playas del Este Beach
If you are looking for somewhere inexpensive that is close to Havana & has a relaxed, friendly vibe, you should consider Hotel MarAzul, on the Beaches East of Havana (Playas del Este). MarAzul brings all the benefits of an all-inclusive beach hotel…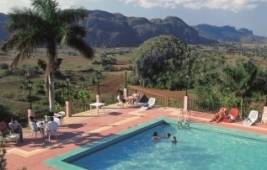 Jazmines Pinar del Rio Nature
If you are travelling on a budget & want to stay in a place where you can drift off & wake to awe-inspiring views, you should try hotel Horizontes Los Jazmines. Los Jazmines is located in an enviable position looking out over the stunning Vinales…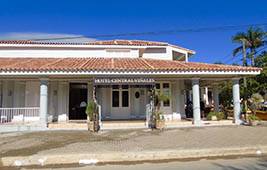 Hotel E Central Viñales Pinar del Rio City
Located right in the center of the town Viñales, privileged position that allows to visit the main square, the parochial church, the cultural center Polo Montañez, the House of the culture-old Spanish colony-, the art gallery, among other…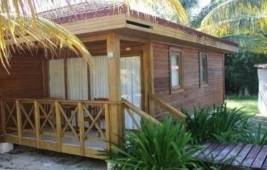 Cayo Levisa Pinar del Rio Beach
If you are looking for a traditional island paradise with a stunning beach, fabulous snorkelling & the opportunity to wake yards from the ocean, you should stay at Cubanacan Cayo Levisa hotel. Cayo Levisa is a great choice for anyone who wants a…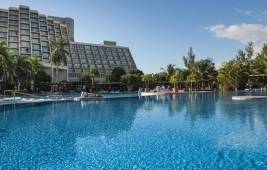 Blau Varadero Varadero Beach
Blau Varadero is perfectly located for our guest to enjoy the virgin sands, golden sun and warm waters of the Caribbean. Our Varadero hotel offers elegant bedrooms with spectacular views of sea and sky. The majestic buildings that make up Blau Varadero…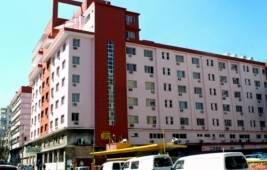 This hotel is in Havana's happening Vedado area, near the inimitable Malecón (seawall). The Hotel Vedado offers its guests the utmost privacy and tranquility – the perfect oasis to escape the rest of the world. Opened in 1952, the…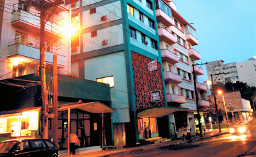 This hotel is in Havana's happening Vedado area, near the inimitable Malecón (seawall). The Hotel Saint John's offers its guests the utmost privacy and tranquility – the perfect oasis to escape the rest of the world. Opened in…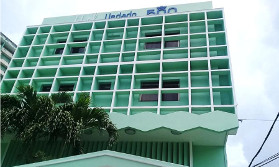 The hotel Vedado 500 is located in the Vedado zone in an exceptional place, just 20 km from the International airport Jose Marti, 15 km from beaches and 200 mts from the malecon. very near of the University of Havana, and also from the Rampa avenue In…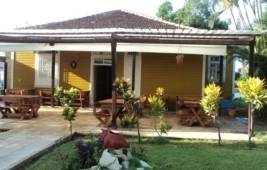 Villa Gaviota Santiago Santiago de Cuba City
The Villa is located in the Reparto Residential Vista Alegre residential, at only minutes from the historic, commercial and cultural center of Santiago de Cuba city, only 10 km from the international airport. Rooms: 4, from them 2 Junior Suites and 2…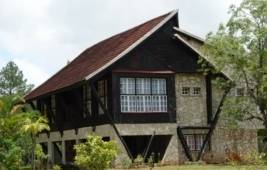 Villa Pinares de Mayari Holguin Nature
In the Meseta de Pinares de Mayarí plateau over 700m ver the sea level. From the floral point of view is one of the most interesting for its endemic species, in a vegetal coverage composed of original pines, forest among others. The biodiversity…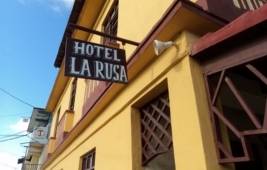 Hostal la Rusa Baracoa Beach
The motel is located in a privileged location in front of the coast line of Baracoa Town. A historic place because in its facilities lived the famous "Rusa de Baracoa". Rooms: 12 Standard Restaurants bars: 1 Restaurant (specialized in seafood)…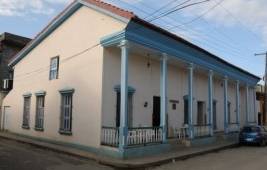 Located in a privileged position in the historic center of Baracoa Town. Rooms: 15 Snack-Bar: 1
Hostal La Habanera Baracoa City
The hotel is located in a privileged position in the historic center of Baracoa Town. Offers accommodation and restaurant services. Rooms: 10 Restaurants and bars: 1 Restaurant and 1 Snack-Bar.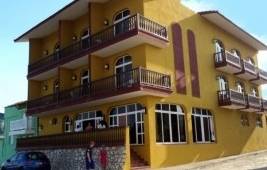 Hostal Rio Miel Baracoa City
Inaugurated in 2013, the installation is a small city motel with a priviliged location in front of the coast line of Baracoa Town. Ideal for rest and walks. Rooms: 12 Restaurants and bars. 1 Restaurant and 1 lobby-bar.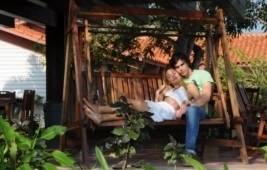 Villa Cayo Saetia Holguin Nature
Owe its name to the key where its located. Beautiful Holguín's north coast place. 65% of its land is covered by forest with different vegetal formations; the rest is composed of grasslands where different species of exotic and endemic animals…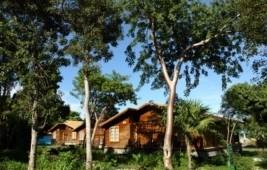 Villa Cabo San Antonio Pinar del Rio Nature
In the northwestern extreme of the Península de Guanahacabibes, at only 3 km from firm rock, from where the Faro Roncali stands surrounded by exuberant vegetation and sea, the Villa Cabo de San Antonio can be found. Rooms: 16 Standard Cabins.…
CIB Maria La Gorda Pinar del Rio Beach
María la Gorda is located in a quiet environment nearby the sea in the western extreme of Cuba, the peninsula of Guanahacabibes, in the surroundings of Cabo Corrientes. Every year host the Concurso de Fotografía IMASUB photography contest.…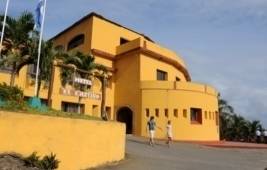 El Castillo Baracoa Nature
Located in the hill visible from any point of the city, with an excellent vies of Baracoa and its environment. Was constructed in 1737-1742 when was a fortress named "Castillo Ceboruco o de Santa Bárbara". Rooms: 62 Restaurants and…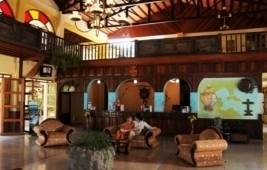 Porto Santo Baracoa Beach
Located in an extreme of the Baracoa bay at 30 km from the town. Possesses 4 two floor blocks and 24 cabins, each room has a 2 person capacity. Rooms: 83 Restaurants and bars: 1 Restaurant and 1 Snack-bar.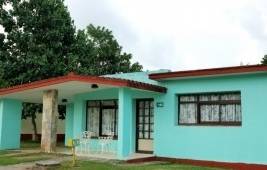 Villa Caburni Sancti Spiritus Nature
The Villa is inserted in the Natural Protected Landscape Topes de Collantes, located 800 meters above sea level. An ideal paradise for singles, couples and families who love nature. Rooms: 29 residences, of which 28 with two bedrooms, and 1 with 4 acclimatized…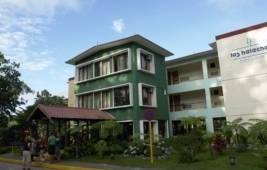 Los Helechos Sancti Spiritus Nature
In the mountainous massif Central Guamuhaya of Sancti Spiritus Province, just 20 km from the city of Trinidad. Around him nature options are structured in six natural parks with their food service. An ideal paradise for singles, couples and families…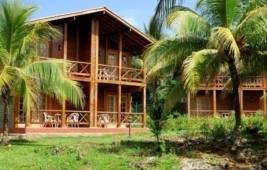 Villa Maguana Baracoa Nature
Enjoy the exclusive privacy, peace and comfort at only 20 km of Baracoa town. Located in the front line of a white sands virgin beach. Rooms: 83. Restaurants and bars: 1 Restaurant and 1 Snack-bar.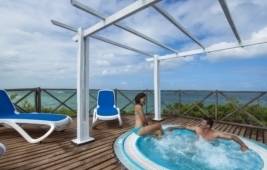 Villa Las Brujas Cayo Santa Maria Beach
A natural Paradise to enjoy the magic that nature has to offer, ideal for couples and families. Located in the Villa Clara keys in the Punta Periquillio Cliff, northeast from Cayo las Brujas. rooms: 24 Junior Suites, in independent rooms, 19 of them…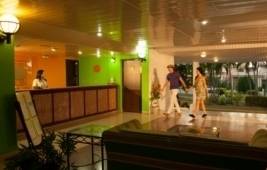 Located on the side of the Bosque de la Habana park, approximately at 18 km from José Martí International Airport, 45 km from the beautiful Santa María beach, only 6 km from the city center, Vedado and 10 km from Habana Vieja. Is…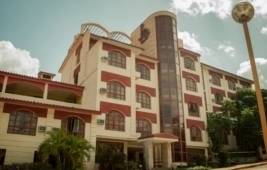 The exact combination to be in a quiet and central environment. approximately at 18 km from José Martí International Airport, 45 km from the beautiful Santa María beach, only 6 km from the city center, Vedado and 10 km from Habana…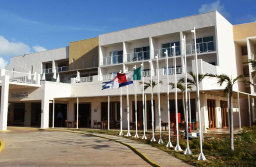 Marina Plaza & Spa Cayo Cruz Beach
The La Marina Plaza & Spa Hotel is located in the heavenly destination of Jardines del Rey on a beautiful islet with a privileged natural environment. Cayo Cruz surprises visitors with the unprecedented beauty of its turquoise sea and a great choice…
Skedio, S.L. CIF: B66173931. # Travel Agency Licence: GC-3667 © 2022 Enjoytravel Corporate, All rights reserved